De bevalling
Pijnbestrijding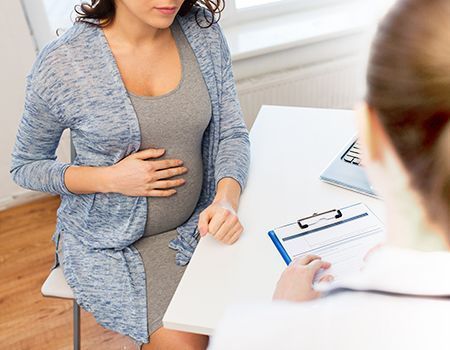 Voordat de bevalling begint is het niet te voorspellen hoe jij de pijn tijdens de geboorte van je kindje gaat ervaren. Pijn bij de bevalling is natuurlijk en hoort er bij. Weeën zijn krachtige samentrekkingen van je baarmoeder die er voor zorgen dat de baarmoedermond onder druk geopend wordt.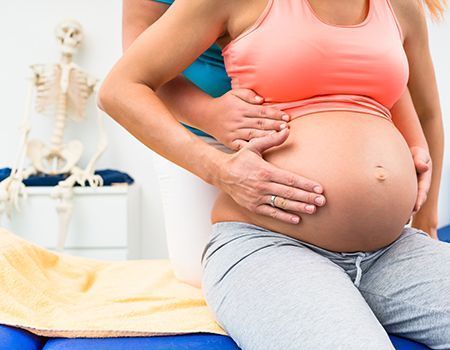 Tijdens de ontsluitingsweeën maakt je lichaam endorfines aan. Dit is een hormoon dat rust geeft en ervoor zorgt dat je vaak wat in jezelf gekeerd raakt. Er zijn een aantal dingen die je kunnen helpen om dit hormoon beter haar werk te laten doen:
Ontspanning
Rust
Warmte zoals een douche of bad maar ook een warme kruik of massage
Ademhalingsoefeningen of mindset, hiervoor is een zwangerschapscursus erg nuttig.
De weeën kan je in verschillende houdingen opvangen waardoor je soms beter met de pijn om kunt gaan. Ook gaat het opvangen van weeën makkelijker wanneer je je in een veilige omgeving bevindt. Zorg er daarom ook altijd voor dat er iemand in de buurt is die je vertrouwt.
Daarnaast zijn er ook 'alternatieve' manieren om de pijn op te vangen zoals de TENS, kijk hier voor meer informatie.
Contact
Wanneer de pijn toch te heftig wordt of de bevalling langer duurt dan verwacht kan het zijn dat je vraagt om medicamenteuze pijnstilling. Medicamenteuze pijnstilling wordt altijd in het ziekenhuis gegeven en pas nadat er een hartfilmpje van de baby is gemaakt. De baby moet namelijk in goede conditie zijn voordat we jou iets voor de pijn kunnen geven. In het Albert Schweitzer Ziekenhuis hebben we de twee vormen van pijnstilling: de ruggenprik (epiduraal) en pethidine. Kijk hier voor meer informatie.
Wil je meer weten over pijn tijdens de bevalling, lees dan de volgende folder. Of bekijk de film over omgaan met pijn tijdens de bevalling van de KNOV (beroepsgroep Verloskundigen).