Na de bevalling
De kraamperiode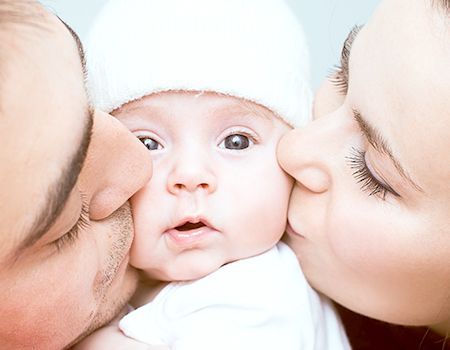 Wanneer we het hebben over de kraamperiode bedoelen we hier de eerste 8 – 10 dagen na de geboorte van jullie kindje mee. Het is niet alleen een hele fijne tijd maar ook een intense en soms verwarrende tijd. In deze dagen leer je je baby kennen en moet je zelf herstellen van de bevalling.
Contact
Door de nieuwe situatie en de gebroken nachten is goed rusten soms lastig. Tijdens deze dagen is de kraamverzorgster overdag in huis. Zij zal jullie begeleiden, en veel uitleggen over je nieuwe baby en zijn of haar gedrag. Ook helpt ze met voeden en doet ze dagelijks de routinecontroles. De verloskundige komt in ieder geval om de dag langs om te kijken hoe het met jullie gaat en of er behoefte is aan extra zorg of ondersteuning.
Na de kraamperiode wordt de zorg van de kraamverzorgster afgesloten en overgedragen aan het consultatiebureau. Wij sluiten onze zorg af na de nacontrole, dit is als jullie baby 6 weken oud is.
Aangifte
Binnen drie werkdagen dien je aangifte te doen van de geboorte van jullie baby. Vaak wordt dit door de vader gedaan. Als dit niet mogelijk is moet dit gedaan worden door iemand anders die aanwezig is geweest bij de bevalling.
In Dordrecht worden de hielprik en gehoorscreening door Naviva gedaan. Zij komen vaak rond de 5e dag na de geboorte bij jullie op huisbezoek, van te voren bellen ze voor een afspraak.
Bij de hielprik wordt er bloed uit de hiel van de baby gehaald en onderzocht op bepaalde ziektes, zie de volgende website voor meer informatie hierover.
Hielprik
Met de gehoortest testen ze het gehoor van de baby. De test zelf is pijnloos en duurt slechts een paar minuten. Na de test krijg je direct de uitslag te horen.
Tip: doe de baby op de ochtend voor de gehoortest niet in bad!
Gehoorscreening