De bevalling
Tips voor de partner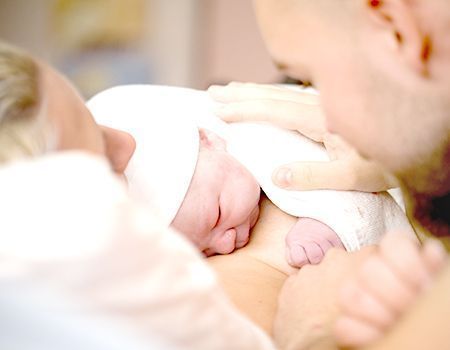 Wat jij als partner kunt doen
Het is als partner niet altijd even gemakkelijk om je vrouw te ondersteunen tijdens de bevalling. Een bevallende vrouw reageert soms anders dan normaal en kan snel van gemoedstoestand veranderen!
Enkele tips: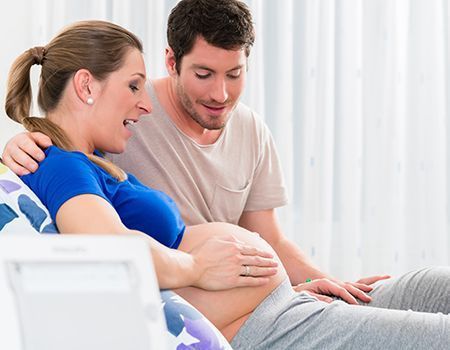 Ook als je vrouw nergens behoefte aan heeft, het er gewoon zijn is voor haar het belangrijkste. Laat haar merken dat je vertrouwen in haar hebt en dat ze het aan kan.
Blijf je vrouw aanmoedigen in hoe goed ze de weeën opvangt.
Masseer zo nu en dan haar rug als ze dit wilt en puf samen de weeën weg.
Probeer altijd rustig en ontspannen te blijven.
Vraag altijd om opheldering als de uitleg van de verloskundige of de gynaecoloog niet duidelijk is.
Let er tijdens de bevalling op dat je vrouw het niet te koud of te warm heeft, dit kan snel wisselen. Help haar met warme sokken, een extra deken, een kruik of juist koude washandjes en slokjes drinken.
Bereid je voor op de bevalling, dit kan je doen door bijvoorbeeld een boek te lezen: "En dan ben je papa", "Zwangerschapsmanagement voor mannen" of  Aanpakken voor Aanstaande Vaders"
Bezoek een website voor vaders: "ikvader.nl" bezoek een cursus voor mannen "vadercursus.nl" of ga mee naar de partneravond van de zwangerschapscursus.
Voorkom dat je je tijdens de bevalling slap voelt; vergeet dus niet regelmatig iets te eten en te drinken.
Voorkom dat tijdens de bevalling de telefoon of de deurbel steeds gaat.
Zorg ervoor dat de verloskundige en de kraamverzorgster het huis goed kunnen vinden, doe 's nachts eventueel een lamp aan.
Zorg dat de auto (met benzine) dichtbij het huis staat.
Maak van te voren duidelijke afspraken over het tijdstip en de momenten waarop foto's gemaakt mogen worden en zorg dat het toestel in de buurt is.
Neem enige tijd na de bevalling uitgebreid de tijd om samen met je vrouw de bevalling nog eens helemaal door te praten. Je kunt elkaar aanvullen, zodat het beeld van de gehele bevalling compleet wordt. Dit is goed voor het verwerkingsproces.
Contact